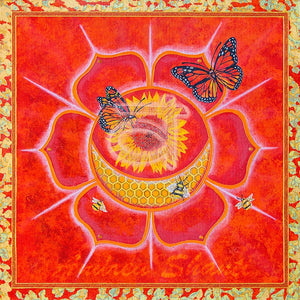 Sacral Chakra: "I feel" for self gratification, sexuality & emotional identity Our connection and ability to accept others and new experiences.
Location: Lower abdomen, about 2 inches below the navel and 2 inches in.
Emotional issues: Sense of abundance, well-being, pleasure, sexuality.
2nd Chakra Affirmation
I am a sensuous being. I express my sexuality fully in all I do. I celebrate the creative exchange of sexual energy in the universe.